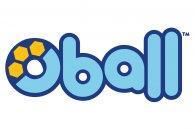 OBall Toys products have been designed to provide innovative, tactile and high performance fun. Their brand of toys inspire exciting play today and tomorrow! When we say Oball is "The Everybody Ball," we really mean it! A ball full of finger holes that is incredibly easy to catch, captivating to hold, and safe to throw. Shiny, Smooth, Flexible, Durable and virtually Indestructible — Oball is the ideal ball in every situation., One Perfect Sphere and One Incredible Ball. The Oball . . . It's Catchy.
If you are looking for a specific OBall product, please
Contact Us
Click on the photos below for larger images.